Special transport, logistics and distribution. Entering into partnerships. Quality without compromise. Innovative and sustainable. In order to provide our services efficiently, flexibly and professionally, Bolk has an extensive fleet of equipment. This includes various types of tractor units, open and curtain-sided trailers and modular trailers. Naturally, our extensive transport solutions also include truck-mounted cranes, various (electric) forklift trucks, container chassis, refrigerated trucks and more.
Bolk uses various types of tractors for the different types of transport. Tractors with 3 or 4 axles provide more loading capacity. Low-profile tractors with 2 or 3 axles provide more loading height in combination with open or closed mega-trailers. Double-drive tandem tractors, hub reduction and torque converters increase pulling power for heavy loads. Bolk also has crane tractors and box trucks with a crane or tipping system.
All tractors are equipped with an on-board computer. The standard installation of an alcohol lock and remote radar contributes to road safety.
Our fleet of trailers is customizable in such a way that anything can be transported by us, efficiently and professionally. No challenge is too big for us. From construction and industrial machinery, a pallet of tiles to a windmill sail, anything is possible with Bolk.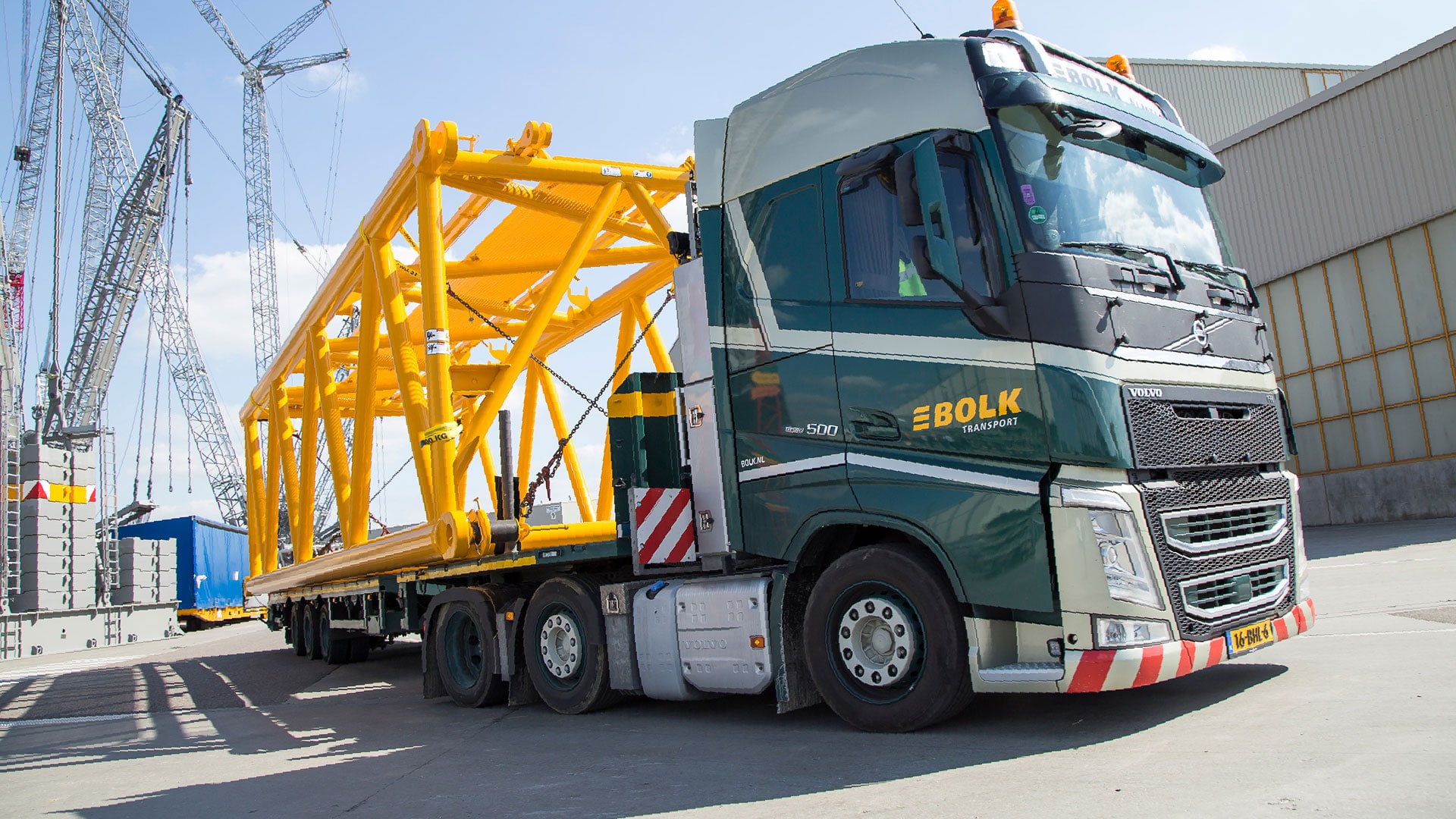 The wide range of flatbed trailers allows us to transport your various goods.
Safe, smooth and efficient
Safety in traffic is paramount. Transport escorts are essential for safe and damage free transport. We have our own escort vehicles, equipped with the most modern means of communication and the legally required equipment, and, of course, professionally trained personnel. We meet all the legal requirements for escorting exceptional transports and your transport will always run smoothly and efficiently.
Would you like us to escort your own transport? No problem at all. Hire escort vehicles and personnel from us. We also arrange the necessary permits for third-party transports at home and abroad.
Let us know how we can help you.
Bolk will always provide the right solution for your transport or warehousing needs.
We are always interested in talking to motivated people.